Insider Secrets To Hassle Free I.T. Support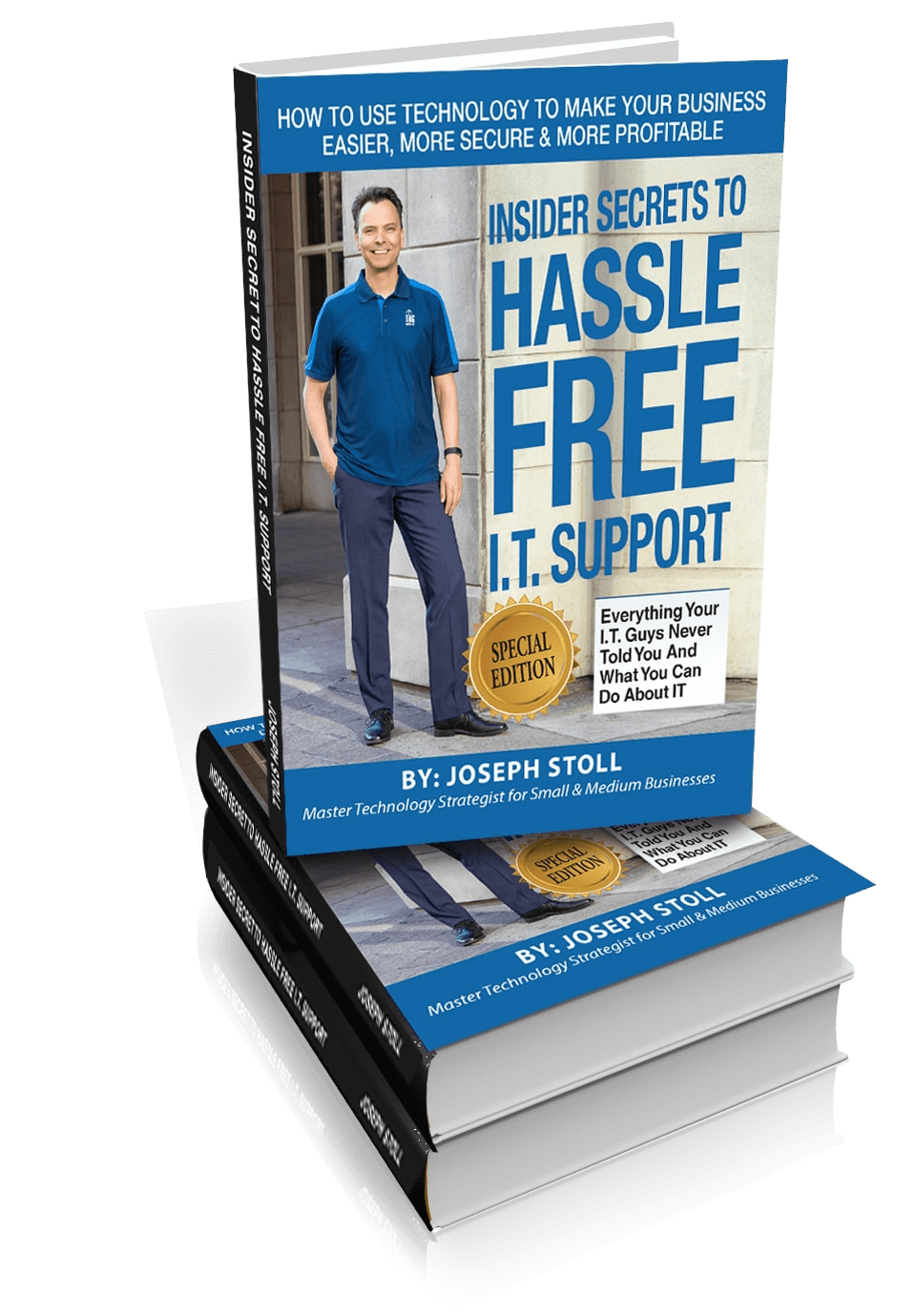 Get your hands on a FREE copy of this revealing book to learn everything your I.T. guys never told you about how to use technology to make your small to medium-sized Toronto business easier, more secure & more profitable.
Read this book and discover:
The 5 types of technical support available and the pros and cons of each
5 critical facts you must know before moving to the cloud
12 warning signs that you hired the wrong computer consultant
How to avoid getting ripped off, disappointed or paying for sub-standard work
How to turn technology into a competitive advantage instead of a drain on your time, money and resources
….And much more!
ORDER THIS BOOK (FREE OF CHARGE)